introducing the npmd team of experts
WITH OVER 100 YEARS OF COMBINED EXPERIENCE
MEET THE TEAM THAT STARTED
THE EVOLUTION OF TOTAL CARE.
Languages spoken: English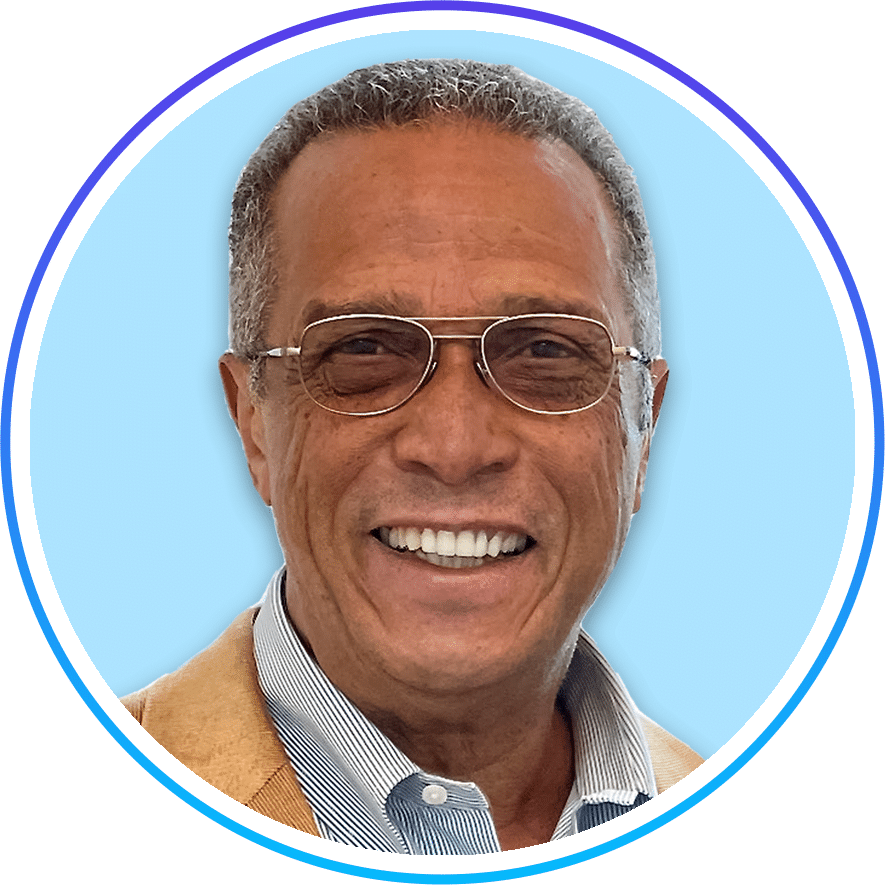 Languages spoken: English
Since 1977 Dr. Carney has treated over 180,000 patients with a variety of life-threatening conditions. As the Medical Director of NPMD, he advocates for and provides a more personalized form of care at all levels.
He grew up on the south side of Chicago, the child of working-class parents, and spent most of his early education in the Chicago public school system. He graduated from high school at 16, enrolled at MIT, and received his Bachelor of Science in Physics Degree in 1972. He was in good to be accepted to Harvard Medical School where he earned an MD in 1976.
Creating change within the healthcare industry is more than just clinical practice for Dr. Carney, it is his true calling.
At NPMD, Dr. Carney practices with the same principles, energy, and compassion. In his capacity as a Medical Director, he demonstrates these qualities by valuing patients' needs, concerns, and expectations about their health and well-being. Dr. Carney generates a sense of trust and comfort with each visit of new and existing patients.
As the current Chairman of the Department of Medicine and Medical Director of Emergency Services at Southern California hospital in Culver City, Dr. Carney also serves as the Vice Chairman of the Emergency Department at Parkview Community Hospital in Riverside.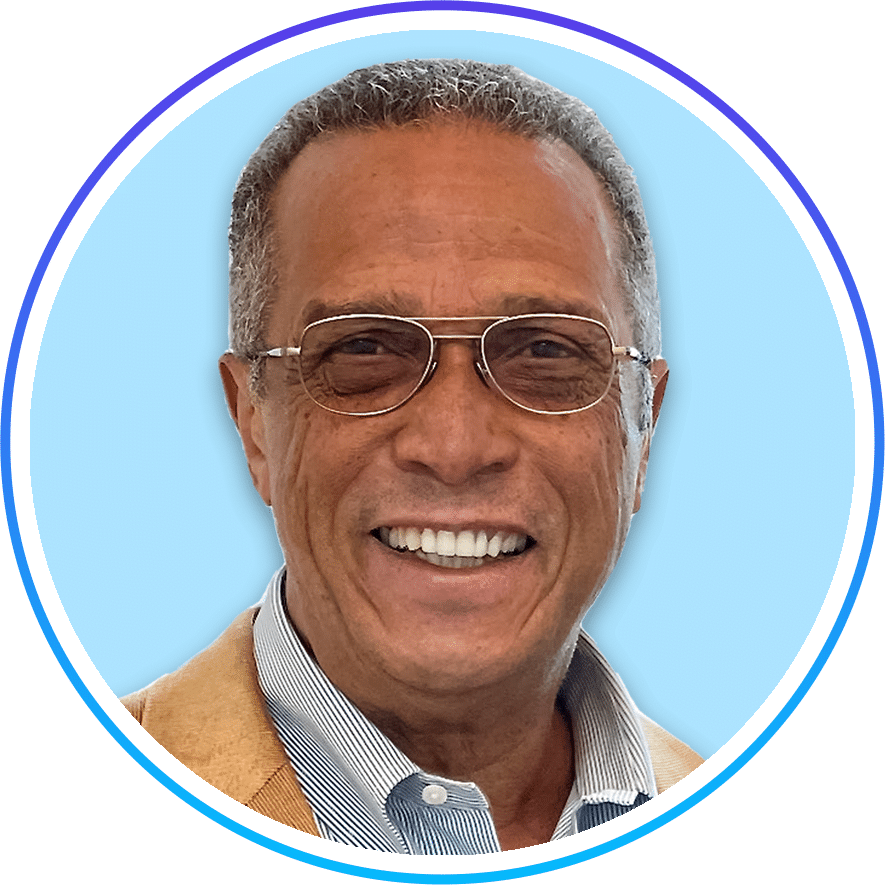 "I specialize in one thing, taking care of ill or injured people."
In his personal life, Dr. Carney is married and has two sons. In addition to being a lifelong martial artist for over 55 years, he now practices tai chi and has done so for the last 10 years. He is also implementing mindfulness meditation and its methods in all aspects of everyday life.
Dr. Carney exhibits his commitment to delivering personalized care through his availability to make house calls and evaluate tests 24 hours a day, seven days a week. It is here at NPMD where his devotion to providing optimum medical care prevails.
Creating change within the healthcare industry is more than just clinical practice for Dr. Carney, it is his true calling.
Renowned as 'not your typical clinical vibe,' we at NPMD
take personal care to a whole other level.
WE're proud to create a rejuvenating and
appealing experience, each and every time.
Armine (Amy) Tadevosyan, FNP
Languages spoken: English, Russian, Armenian.
With her 20 Plus years as a highly accredited professional in the medical field and healthcare industry. Amy is renowned to have touched every segment of healthcare.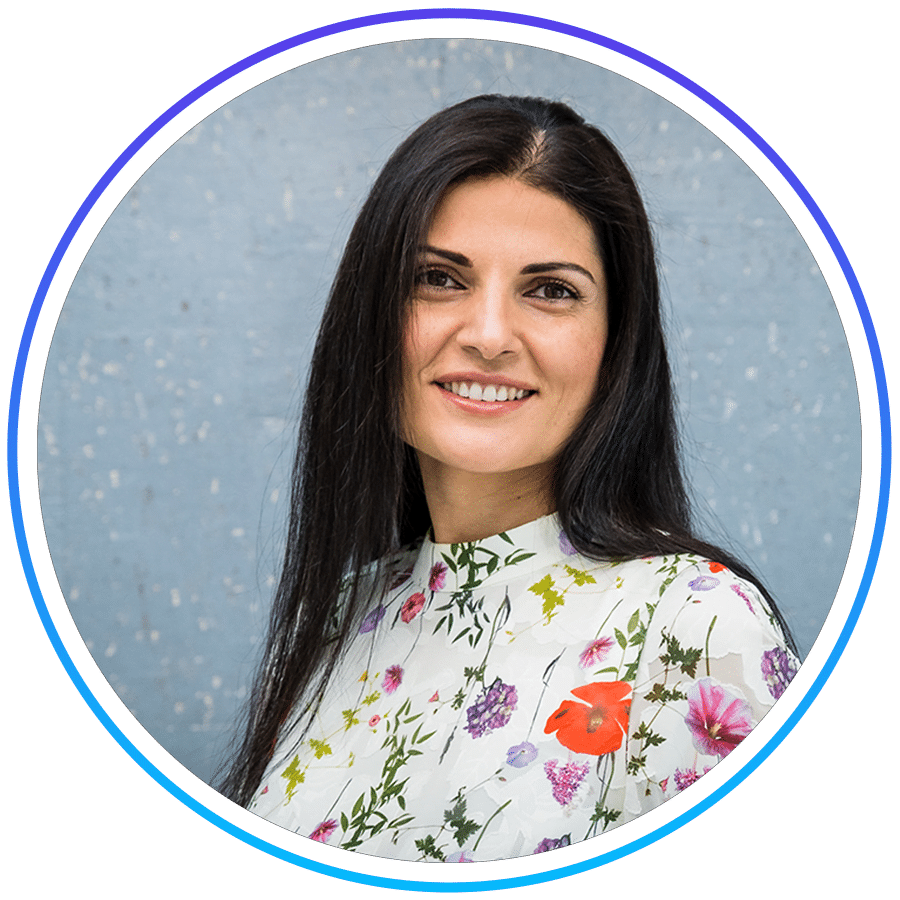 Armine (Amy) Tadevosyan, FNP
Languages spoken: English, Russian, Armenian.
As a co-founder of NPMD, Amy's inspiration to refine the medical field aspires from her background as an immigrant. Her warm and compassionate demeanor distinguishes her from any typical clinical encounter.
Her medical journey began with receiving her Bachelor of Nursing from the University of Maryland. She then extended her education and received her initial MSN and MBA from Chamberlain/Devry. But her determination did not end there. At Chamberlain, she completed her Post Grad Family Nurse Practitioner (FNP).
Amy's core practice and commitment to restoring health in her community directed her interest in holistic care. Here, she began to oversee every segment of healthcare and preventative medicine, encompassing a results-driven work ethic.
With her invaluable medical experience and exceptional understanding of the community's needs, Amy's holistic approach extends beyond identifying a diagnosis and treatment. She not only attends to her patients' overall well-being but delivers an unparalleled level of personalized care centered on trust and empathy.
Founded on the principle of top-quality concierge care, the establishment of NPMD has innovatively filled the gaps in personalized care, meeting patients' medical and social needs.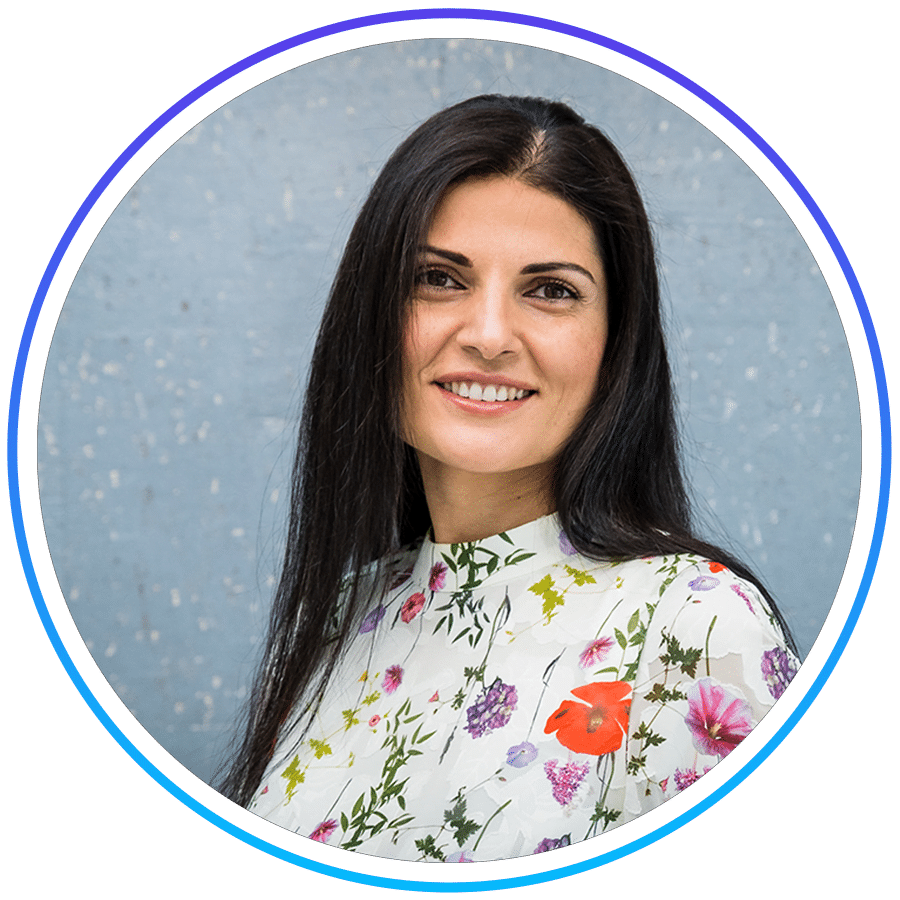 "It's about actively listening to and identifying the individual needs of each patient, without confining their care to a limited period of time. Every patient's care is uniquely designed to their distinctive needs & cultural values."- Amy
On a personal note, Amy is a proud mother and wife. She enjoys cooking and spending quality time with her family while fulfilling her pledge to be a role model to her two beautiful girls.
Amy's outstanding commitment to provide quality accessible service shows in her abundant availability, seven days a week, with no long wait times. Delivering quality accessible service is concierge care at its finest.
"The best teachers are my patients and clients. They teach me who I have to be for them. They taught me more than what I could ever accumulate throughout my academic achievements." -Amy
We are inspired by the evolution of our
transformative and non-surgical care.
providing comfort for your health, beauty or wellness
needs and… uplifting your life. We mean that literally.
Gevorg (George) Adjian, RN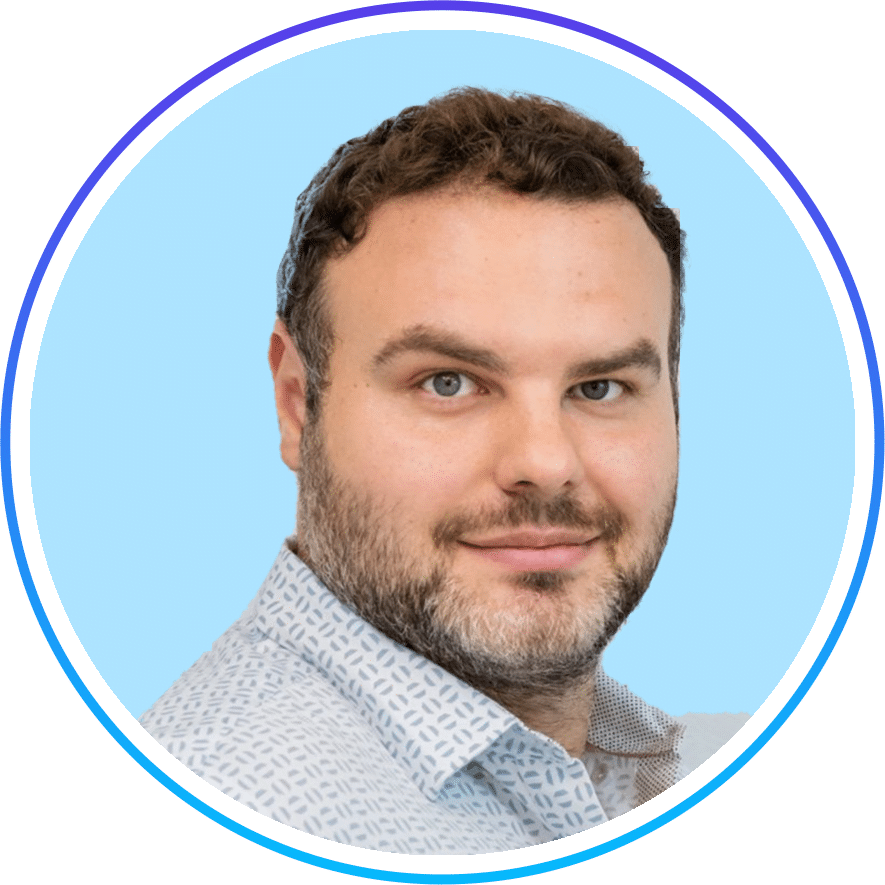 Gevorg (George) Adjian, RN
Languages spoken: English, Russian, Armenian.
IN HIS 20-PLUS YEARS IN THE MEDICAL FIELD, GEVORG (GEORGE) HAS PERFORMED OVER 10,000 PROCEDURES. AS A MULTIFACETED
REGISTERED NURSE (RN), GEORGE CONTINUES TO FULFILL THE
DISTINCTIVE NEEDS OF PATIENTS AT NPMD.
Upon completing his Nursing studies at LA Valley College, George obtained his RN license from the Board of Registered Nursing in the State of California. While working in the emergency rooms of Kaiser Permanente Hospital in Panorama City and Culver City Hospital, he uncovered a newfound awareness.
Seeing as people's conditions of cancer and other serious illnesses remained undetected or undiagnosed throughout the early stages of the disease, George dedicated his life to cancer research and end-of-life care. He became committed to learning about the gaps in the medical industry and fine-tuned a better healthcare system.
With the need for direct communication with patients, George pivoted his expertise toward hospice care. By supporting terminally ill patients and patients with chronic ilinesses, George established a new standard for hospice care. Mitigating the most critical health conditions and diagnoses became the key component of his practice.
"Simple care was not followed through. People were getting sick and discovering the impact on their lives and loved ones. There was no one there to fill the gaps."
"Evolving care to help prevent any diagnosis from becoming progressive. Prevention is better than treatment."
With a team of the best providers in the medical field, George and his partner, Amy, refined the typical healthcare experience to incorporate 24/7 medical care, home health visits, preventive/curative care, and palliative/hospice services. The launch of NPMD encompasses George's newfound purpose of identifying and fulfilling patients' needs.
"NO ONE IN THE HIERARCHY OF THE MEDICAL FIELD SPEAKS TO EACH OTHER. THERE IS ESSENTIALLY NO A TO Z, ONLY A THROUGH B." – GEORGE
WHILE MAINTAINING NEW CERTIFICATIONS AND THE LATEST STATE-OF-THE-ART TECHNOLOGIES, GEORGE IS CERTIFIED TO PROVIDE A FULL RANGE OF SERVICES FROM HEALTH TO WELLNESS TO BEAUTY.
PART OF GEORGE'S CONTAGIOUS POSITIVE VIBE IS HIS ENGAGING PERSONALITY WHICH BRIGHTENS UP EACH VISIT FOR PATIENTS. HE ALSO OFFERS EMOTIONAL SUPPORT, KNOWING THAT THE BEAUTY AND MED-SPA INDUSTRY IS PLAGUED BY PROS THAT DON'T PROVIDE INDIVIDUALIZED CARE.
GEORGE SPECIALIZES IN HEALTH, WELLNESS, AND BEAUTY FOR ALL PATIENTS, AND BY ALL PATIENTS, WE MEAN MEN, TOO. AS AN ADVOCATE FOR
PROMOTING AND INVITING MEN TO TEND TO THEIR OVERALL HEALTH, WELLNESS, AND BEAUTY NEEDS, GEORGE INSPIRES MEN TO TAKE THEIR
APPEARANCE TO THE FOREFRONT OF THEIR PRIORITIES.
MARRIED WITH TWO CHILDREN, GEORGE'S WIFE, A FELLOW NURSE PRACTITIONER, FULLY SUPPORTS GEORGE'S COMMITMENT TO DELIVER TRUE CONCIERGE CARE. OUTSIDE HIS PRACTICE, GEORGE AND HIS FAMILY ENJOY FAMILY TRIPS AND CREATING LASTING ADVENTURES TO ADD TO THEIRENDLESS TREASURED BOOK OF MEMORIES.
AT NPMD, IT'S NOT JUST ABOUT SUPREME CLIENT RELATIONS AND HIGH EXPECTATIONS. IT'S ABOUT DIRECT CONTACT WITH THE FOUNDERS WHO
PLACE YOUR PERSONALIZED CARE, TREATMENTS, AND SERVICES AT THEIR UTMOST PRIORITY.
"For everyone, from younger people to men of all ages. It's about spreading awarene for the beauty and physical being, while achieving it looking natural." – George